News
April 2017: Coming soon: rubber surrounds special made for the Bowers & Wilkins Sorrento speaker sersies...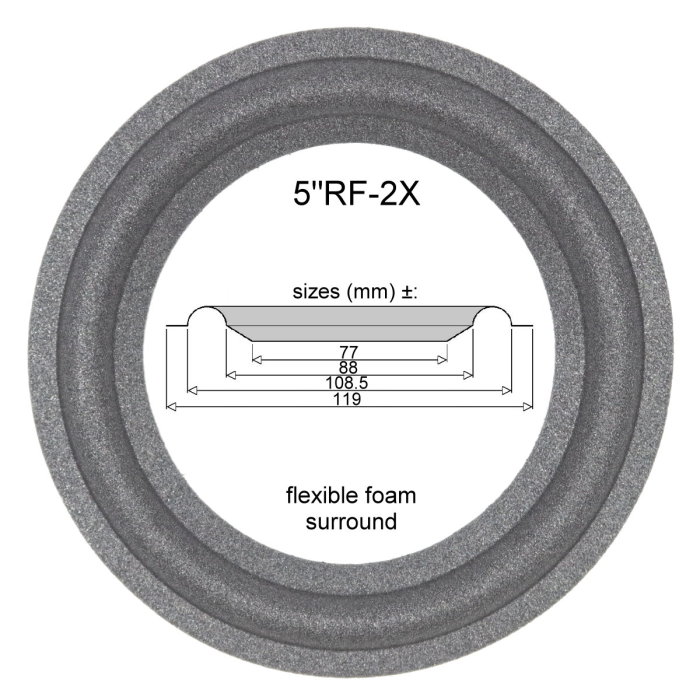 October 2016: Special made surrounds by Audiofriends for the SEAS F-M11. The surround is called AF-SE.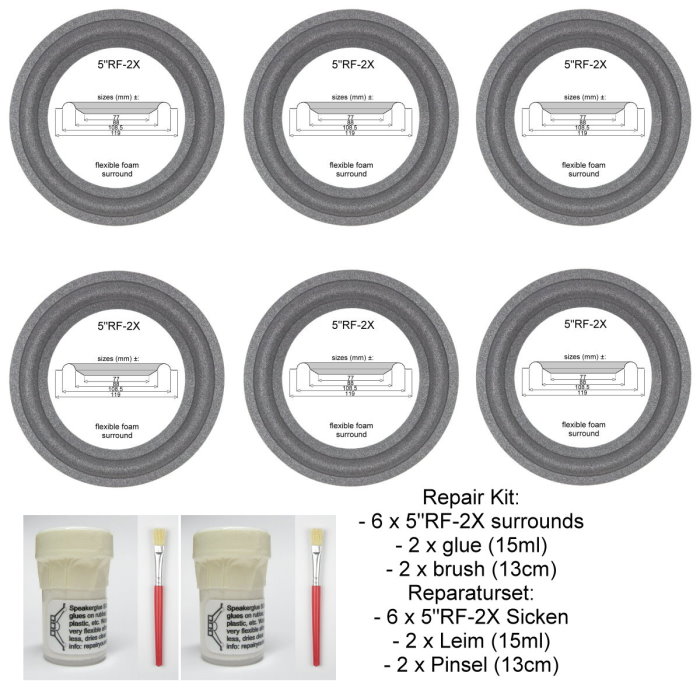 Januari 2016: New surrounds made by Audiofriends: for Grundig 7 inch speakers (Audiorama 4000/8000 etc.), Fostex 180N, Vifa 6,5 inch and others.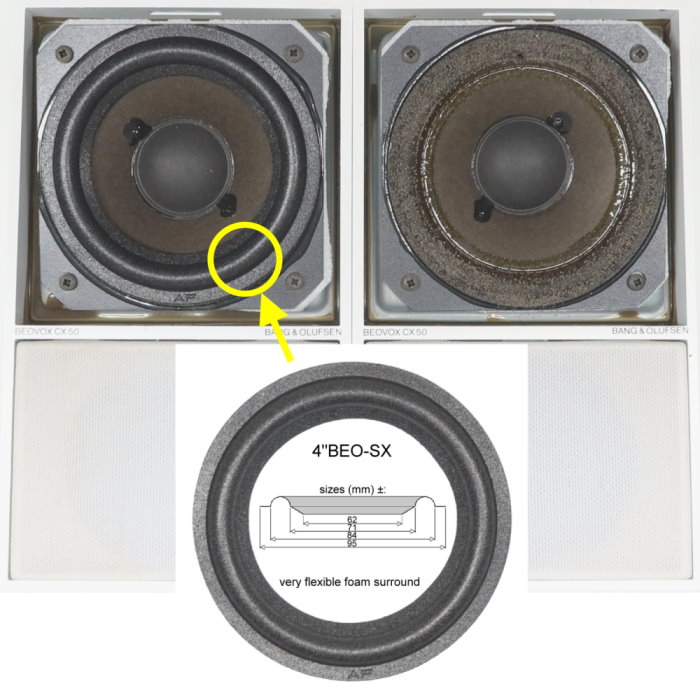 December 2015: We take no more orders to private persons adressed to a company. This because of major problems by receiving the goods.
December 2015: many new surrounds
September 2015: Because the 'login' function gives problems most times by using it as giving there new address, we removed this feature.
April 2015: New 'inverted' foam surround for Peerless KO40MRF. See also www.facebook.com/audiofriends.
January 2015: New 2"FO-2 for the Focal tweeters. t = 1,0mm.
Oktober 2014: New 5"KFO-X, genuine very flexible rubber surrounds for the KEF B110 and Bang & Olufsen Penta.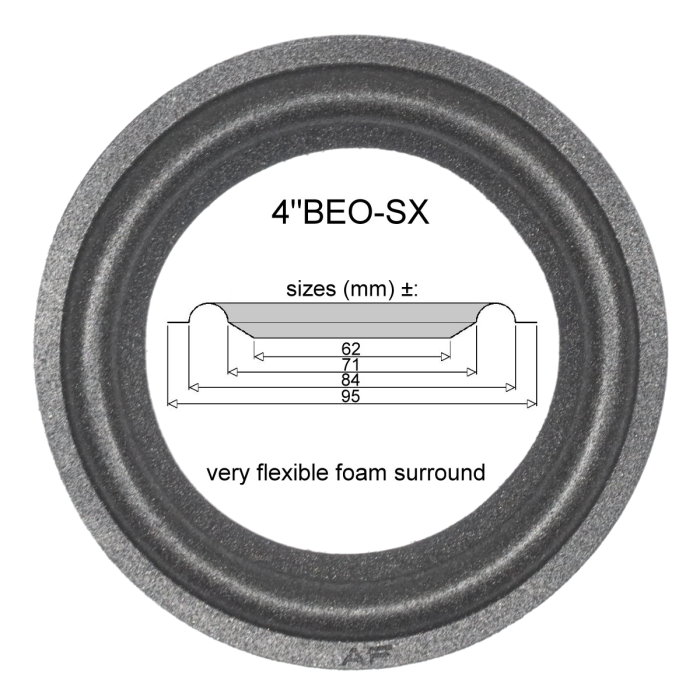 This website in not completelly ready yet. Sorry for the inconvenience.